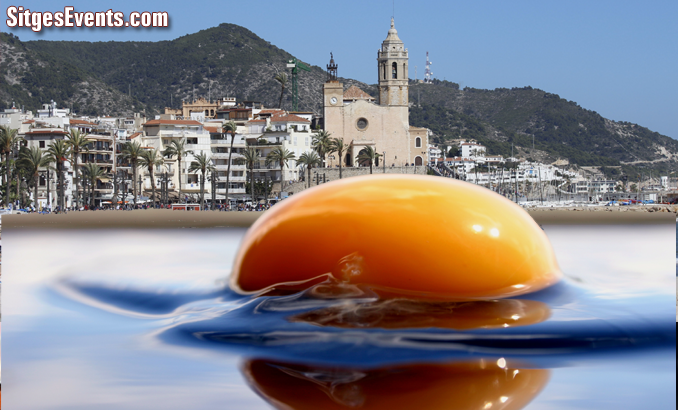 A traditional dish from the Catalan region of Garraf and Penedès
With a sauce made with:
almonds
hazelnuts
breadcrumbs
vinegar
garlic
olive oil
salt
nyora pepper.
Towns serve their own version of the Xató sauce and salad
Originating from the "aixetonar" of the wine barrel festival
The sauce is often served with an 'endive salad (a leaf vegetable belonging to the daisy family)' prepared with anchovy, tuna and salted cod (bacallà)
twitter.com/rutadelxato
rutadelxato.com/
facebook.com/larutadelxato
The 'Xató route', pronounced 'the Chato Route', involves trying each town with their own speciality.
Canyelles, Calafell, Cubelles, Cunit, El Vendrell, Sant Pere de Ribes, Sitges and Vilanova i la Geltrú.
Xató is an ancient festival from the late nineteenth century, held on the second Sunday before Carnival a small tap was inserted in the wine barrels (also known as "aixetó") to enable the tasting of the young new wine. It was part of the festival to eat a cod based salad over escarole, anchovies and olives seasoned with a sauce with Arabian hints.
Map of Catalunya Xató Route and below